Absurdus' stability, reliability, profitability and growth potential are indisputable. Our company's organization as well as the usual financial indicators should convince even the most hardened skeptics.
Organization | Planning | Indicators
Company organization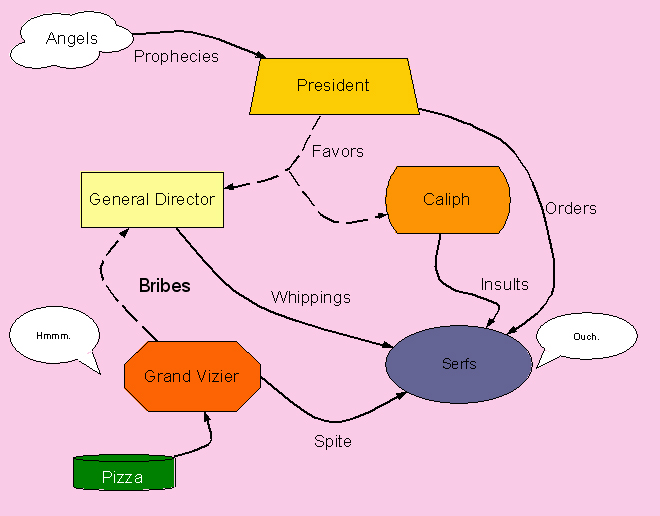 Planning
Good planning is at the heart of healthy management. That is why we have hired consultant prophets to foresee the company's key milestones. The results are presented here as a timeline.

Indicators
These charts should express without ambiguity Absurdus' excellent situation.